Get up to date with the latest news!
Interesting video we came across which shows basically from start to finish on how a t-shirt is made. There are many stages from the plant before it makes its fabric form, which makes you appreciate it when you feel something of quality.
Every Friday we will upload a new part which shows the process step by step.
Last week we printed some amazing pieces for a new brand called "Young Britannia"
There pieces can be found here.
"T In The Park" went down last weekend and we printed the merchandise for this festival, great weather – great lineup!
Recently the animal phase has been going through like crazy with most brands printing zebra, leopard and sometimes tiger style effects to their artwork. Just to let people know in case they are looking on our website, we do have a very good quality leopard vinyl which we have been using on a lot of clients. It comes in a nice glossy finished when applied and lasts up to 60 degrees in the wash! So don't worry if you think it might come off.
We recently done a few new pieces for the UK/USA brand L.O.M "Loyalty Ova Money" starting with their winter collection the famous beanie hat.
We have been doing beanie hats for years now and supply a very thick good quality product (some suppliers are very thin), but with L.O.M we took the embroidery to another level. Usually beanie embroidery designs are small and thin, however these guys wanted to go for a premium bold design which is rather striking and impressive at the same time. It was difficult but the finish looks great.
They come in two colourways(as you can see to the left) black with red/white text and red with a black/white text. Not entirely sure when they will be on sale but most probably when L.O.M release their new website in 2 weeks!
You can see all the pieces we print for them from www.loyaltyovamoney.com.
Its been a while since we have had time to update the blog with what we have been up to but heres a few updates.
In the summer period we had a large order to print the official crew uniform for the whole of the Nickelback 2012 tour. The design was a simple 1 colour black print on a range of coloured shirts.
All printed within a day and sent out to the tour – Job well done.
Eventually we had to do this…the big clear out. Since moving into our new factory in April we had built up a pretty nice collection of old boxes used for transporting everything which was taking up a whole load of space!
This took us a good few days to organise all of our stock so when orders come in on stock we hold within the factory, its alot more time efficiant to pull out the stock and prepare for the print.
As you can see from the boxes we have all sorts of brands from fruit of the loom, gildan, spiral direct & even a few continental boxes.
Came accross this video online which we thought was really interesting. Usualy brands dont like to show how their products are designed or how they are even made! However Drop Dead Clothing made a creative and interesting video on how the process is done from start to finish.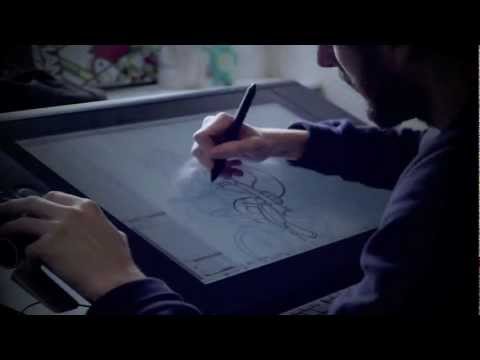 Its been quite a while since we have updated our blog, possibly because we have been so busy over the summer period with everything from concerts to the London Olympics! Still printing clothes as usual just these few seem to have more to it then apparel…
London 2012 Olympics
Even though it was a small part to the overall event we printed security bibs for the whole of the Sainsburys & BT team who was being guides to the event. With a very short turnaround time we still managed to get this order out during our busy period.
The order consisted of a back print & 2 front prints, with another bib with for each brand, it was a long process as it required to the machine to be set up and taken down many times. Within 2 days of the print run being started it was completed and out of our door on the way to the Olympics.
We print Hi-Vis bibs for several other companies such as builders, factory workers and over companies in the trade industry. We supply the stock – print the stock – send the stock. Job Done.
Rihanna
We was very happy when we received this order through Livenation for Rihanna, you cant get any bigger then that at the moment! It was a merchandise order to be shipped over Europe.
We was very pleased to receive this order and obviously shows to our other clients the quality of print we provide. This is the field we specialise in now – mass production printing for major labels. From what we was, the tiny print factory in Crystal Palace, to our new 10,000 square foot factory and a new jumbo machine on the way – things are looking up!
Johnny Cupcakes
We recently manufactured a set of labels for a client and as you do, we wanted to show what we had done on our instagram feed. Very clean and minimal they was inspired from the world famous brand Johnny Cupcakes.
And as you can see on instagram there are thousands of people uploading photos of their Johnny Cupcakes Tees, Hoods etc but out of the blue we got a like on our photo and it was none other then the man himself "Mr Johnny".
The client himself was very pleased that his icon had recognised his hard work as we was happy he noticed our image.
Some people are not aware that we manufacture all kinds of woven labels and assume we only print, we do so much more! Click our services tab above to find out!