Get up to date with the latest news!
Printed by yours truly, a bespoke order specifically for Rihanna. Check out the sleeve print.
Two videos from Trapstars colab with 40oz NYC. 2nd video from their private party performance. Spot the baseball jersey we printed.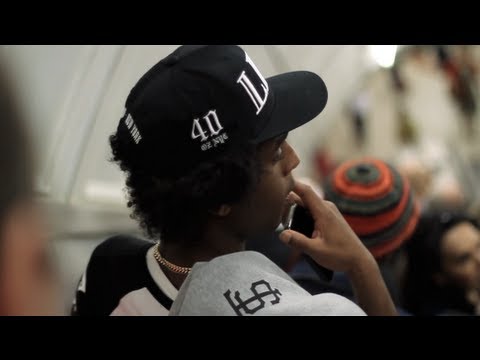 Again our guys killed it! Trapstar that highend streetbrand which everyone wants a piece of…but cant get. They recently done a full colab with square enix (creators of the newly released game Hitman Absolution) which is fair to say..a big thing in the world of streetwear and apparel and credit must be given when due.
We knew about this from a long time ago but had to keep our lips sealed not to reveal anything as you know with the trapstar saying "shh its a secret". We produced a whole range of screen printed apparel ranging from t-shirts, sweatshirts & hoodies. A creative video was posted online to show the new products which all tied in with the famous agent number 47. As you can see from the video, this takes it to a whole new level with incredable visuals and audio and something that streetbrands havent ventured into….water.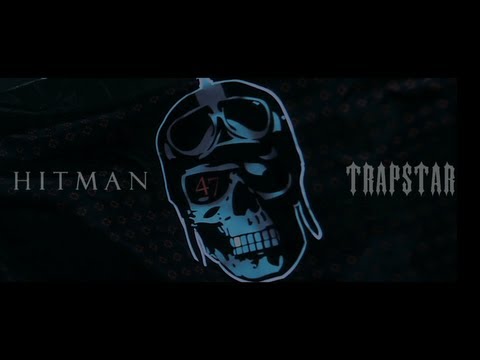 Also to push the bounderys even further Trapstar brought in one of dubsteps finest "Benga" to produce a soundtrack for the game and if you thought the visuals you just saw was amazing check this out! As you would expect see even more pieces from the colab in the video. All of the range + more pieces such as jackets and hats can be ordered via online @ iamatrapstar.com or by going to there store in portobello road
Rihanna recently spotted wearing the Trapstar "Irongate" red snapback and the classic "Dreamteam" snapback.
These can be purchased from http://store.iamatrapstar.com/
The latest episode in the life of our boys over at Trapstar. Featuring their trip to Paris, the flagship store, Travie McCoy gig in koko, Rihanna boasting about Trapstar and Mikey's Birthday Bash…Enjoy
Over the last few weeks Rihanna has really being going to town wearing more and more Trapstar clothing. Clearly a fan of the London based street wear brand she has been seen in other sweatshirts and snapbacks.
This time it was in the pubic eye of a recent LA Clippers game were she was seeing in the front row. This is a great spot for Trapstar getting their brand known stateside because only the week before Rihannas ex Chris brown was spotted wearing Trapstar also!
This signature design for Trapstar " Trapstar London – Its a Secret" is becoming one of their flagship designs which has been re-released with different colourways on request of their customers…something most brands don't do is listen to their customers, but Trapstar do and clearly its working for them.
We have been printing for Trapstar since day one and we know that out of all the streetwear brands they have moved higher up the ladder then any of the other brands in the market. Within 5 years they have had a growing hardcore fan base, opening up their own flagship store in the heart of shorditch, and having top celebs being seen in their clothing, such as Rihanna, Chris brown, Tinie Tempah and Wiz Khalifa.
With Rihanna being spotted at the Clippers game it was posted and featured in the U.K's NO#1 Newspaper "The Sun" and on the post it even had a link to Trapstars online store…great exposure.
You can purchase this Hoodie (that btw we printed) by clicking the image or by going to Trapstars flagship store:
281 Portobello Road, Unit 21 Portobello Green Arcade, London, W10 5TZ · 020 3538 9198
Below you can see the feature of Rihanna x Trapstar in "The Sun" newspaper's online website.
Our guys over at Trapstar are really making movements in the USA by getting attention by two of the most talked about people right now, Chris Brown & Rihanna, they have been recently spotted wearing a selection of clothing including snapbacks and hoodies. This is great stuff for the London based street wear brand and a step closer to reaching their goal on being a worldwide known clothing brand.
Also to see some items we have produced in our factory to be on the backs of these celebrities worldwide is a great feeling also!
All of these products can be purchased from here store.iamatrapstar.com
OR
Go down to their flagship store and purchase the products there!
281 Portobello Road, Unit 21 Portobello Green Arcade, London, W10 5TZ  ·   020 3538 9198
Our brothers @ Trapstar gave a little insight into their store and there current lifestyle, showing there mix with the celebrities and how everyone wants a piece of Trapstar featuring such artists as Wiz Khalifa & Mac Miller. It seems like this will be a series of videos they will be uploading as it says in the title "Chronicals: Episode 1″…so all i can say is keep your eyes pealed!!
If you would like to get your hands on some Trapstar pieces click Here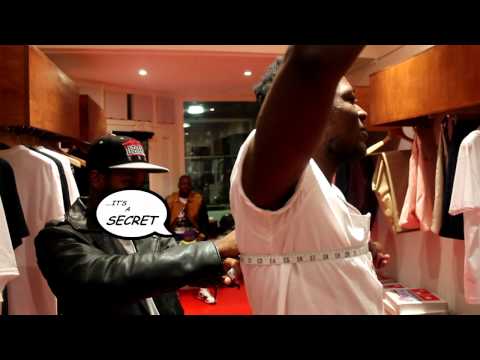 Just a quick update: New song from XO MAN "FOLLOW FASHION" Featuring all of our heavyweight brands we print for such as Trapstar, Benjart & Playdot Apparel. Featuring Trapstars "Trapstar London Signature Tee", Benjarts "Shattered Dreams" Crew Neck & Playdot Apparels Snap back & "Shield of Faith" print.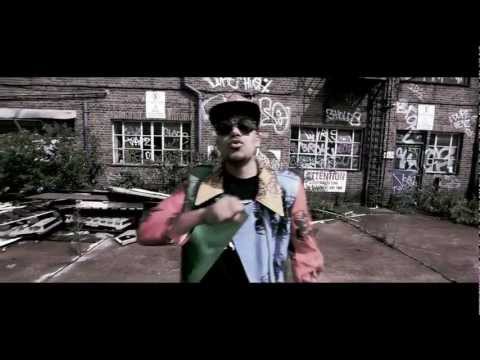 You can get the "Trapstar London Signature Tee" from Here
You can get the Benjarts "Shattered Dreams" Crew Neck from Here
You can get Playdot Apparels Snap back & "Shield of Faith" print from Here
Check out what we recently printed for Trapstar, the Brum Goonies M40 has gone down a storm and the word is seriously spreading around the internet like wild fire!!
Another bold statement from Trapstar to the world that they are here to stay!
You can buy these products by clicking the link the the left<<