Get up to date with the latest news!
"T In The Park" went down last weekend and we printed the merchandise for this festival, great weather – great lineup!
Recently the animal phase has been going through like crazy with most brands printing zebra, leopard and sometimes tiger style effects to their artwork. Just to let people know in case they are looking on our website, we do have a very good quality leopard vinyl which we have been using on a lot of clients. It comes in a nice glossy finished when applied and lasts up to 60 degrees in the wash! So don't worry if you think it might come off.
Again our guys killed it! Trapstar that highend streetbrand which everyone wants a piece of…but cant get. They recently done a full colab with square enix (creators of the newly released game Hitman Absolution) which is fair to say..a big thing in the world of streetwear and apparel and credit must be given when due.
We knew about this from a long time ago but had to keep our lips sealed not to reveal anything as you know with the trapstar saying "shh its a secret". We produced a whole range of screen printed apparel ranging from t-shirts, sweatshirts & hoodies. A creative video was posted online to show the new products which all tied in with the famous agent number 47. As you can see from the video, this takes it to a whole new level with incredable visuals and audio and something that streetbrands havent ventured into….water.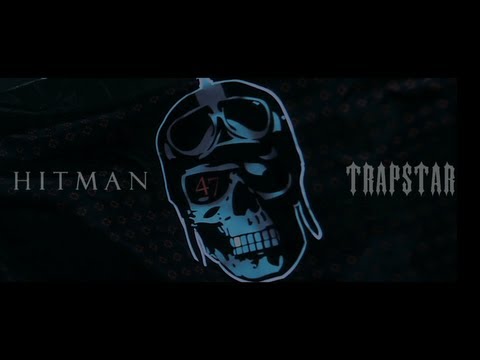 Also to push the bounderys even further Trapstar brought in one of dubsteps finest "Benga" to produce a soundtrack for the game and if you thought the visuals you just saw was amazing check this out! As you would expect see even more pieces from the colab in the video. All of the range + more pieces such as jackets and hats can be ordered via online @ iamatrapstar.com or by going to there store in portobello road
So we are abit late to update our blog on what we have printed, but we have to! We know weeks in advance about whats going to be released from the brands we print for so we cant do any spoils and ruin the surprise. We recently done a special edition run for Playdot Apparel, something we hadn't done in quite a while….glow in the dark!!
So how it works basically, we print the design as normal but then the design requires an extra screen, this is for the glow ink. Then a clear gel is glazed over certain parts of the design which is meant to glow and that's it!
The glow ink recharges by just being exposed to light and the brighter the light the brighter/longer the glow comes in the dark!
Sometimes glow in the dark can make a design look cheap or tacky but Playdot had it on smash! they knew exactly what parts of the skull they wanted to glow and made it look even more menacing!
To have glow ink is an additional extra fee but when done right makes the product a million times better and obviously gets your customers going crazy as glow in the dark don't come to often. The print run was for our premium grey sweatshirts and black t-shirts. The range is only available from playdotapparel.com
We recently done a few new pieces for the UK/USA brand L.O.M "Loyalty Ova Money" starting with their winter collection the famous beanie hat.
We have been doing beanie hats for years now and supply a very thick good quality product (some suppliers are very thin), but with L.O.M we took the embroidery to another level. Usually beanie embroidery designs are small and thin, however these guys wanted to go for a premium bold design which is rather striking and impressive at the same time. It was difficult but the finish looks great.
They come in two colourways(as you can see to the left) black with red/white text and red with a black/white text. Not entirely sure when they will be on sale but most probably when L.O.M release their new website in 2 weeks!
You can see all the pieces we print for them from www.loyaltyovamoney.com.
Its been a while since we have had time to update the blog with what we have been up to but heres a few updates.
In the summer period we had a large order to print the official crew uniform for the whole of the Nickelback 2012 tour. The design was a simple 1 colour black print on a range of coloured shirts.
All printed within a day and sent out to the tour – Job well done.
Eventually we had to do this…the big clear out. Since moving into our new factory in April we had built up a pretty nice collection of old boxes used for transporting everything which was taking up a whole load of space!
This took us a good few days to organise all of our stock so when orders come in on stock we hold within the factory, its alot more time efficiant to pull out the stock and prepare for the print.
As you can see from the boxes we have all sorts of brands from fruit of the loom, gildan, spiral direct & even a few continental boxes.
Came accross this video online which we thought was really interesting. Usualy brands dont like to show how their products are designed or how they are even made! However Drop Dead Clothing made a creative and interesting video on how the process is done from start to finish.