Get up to date with the latest news!
Right well before the end of the year we thought it would be good to have a little special offer and prepare some up and coming brands for 2012 who want to start out in the clothing industry. We felt the best way to achieve this was to offer the most cost effective option but also with quality garments.
So the basis is do you want a Gildan softstyle shirt or do you want the ultra shirt? Both tees are totally different in weight and also in the cut. The softstyle does exactly what it says on the tin, its a softer style shirt with a slightly fitted cut, but is lighter in weight (150 gm). However, the ultra is a more weighted shirt (205 gm) and thus would feel different when being worn. The cut is of a standard finish but the yarn isn't as soft, so it all depends on who your client base is, but from either of the two they are both great choices.
Now the colour of the print can be any colour of your choice as it is going on white shirts, there is no additional charges for special inks such as gold or silver so have that in mind also.
The shirts can be any size range of your choice so really there is no limitation to what you can achieve. Sadly this offer is for new customers only (sorry to our ever so loyal clients) but now is the time to spread the word and get some new brands started!
From here all you have to do is drop us an email with your design or fill out the "request a quote" widget on the left hand side when in the services tab and just state that you want to use the £160 offer, and that's it simple!
Don't leave it too late as stocks levels may run out towards the end of the year as suppliers don't re-stock garments till mid January.
Mr Catch'em on his new net video "Zion" rocking Trapstar. Taken from 'Wray & Roll Ups' the mixtape, available for free at www.ashcatchem.com
So a few weeks ago we receive an email…about an order to be placed, so we look at the designs and give a quote over…usual day at work. After a few emails have been swapped we realise the customer is emailing all the way from Queens in N.Y.C! He had heard about us through other brands we print for and wanted to print with us no matter the shipping cost. Initially we was a bit surprised…the whole of America to find a printing company…..and your emailing us here in London U.K.
After finding out a bit more about the customer, we found out he was an underground rap battler known as HolloDaDon. The designs was basic but had meaning. He didn't have a brand name but more of a cult following "L.O.M – Loyalty Ova Money"  simple but effective. He put this image into motion when it came to the designs of his Tee's each with something that relates to him or the movement. With almost 22,000 twitter fans following him (@HolloDaDon) these tees was selling like hot cakes as every follower pretty much wanted a piece! Each Tee has its own custom label's, swingtags and even custom packaging.
We are very proud to say we have been printing tees in the U.K in the hundreds which have been selling in N.Y.C – Dy-mensionscreen is known world wide – FACT -
All the Tees we have printed can be purchased from here www.loyaltyovamoney.com (even if your from the U.K)
We recently printed some new pieces for abuze london, something that they hadn't messed with before…high build (3D printing). After seeing what we had printed with other clients, they new they had to come up with a concept using the 3D style of print that no-body had done before, and they had a very interesting idea…
Creating there classic wasp design but by breaking it up into thousands of dots. Initially we didn't think it would work but after trying and tweaking we finally got the perfect finish. Each 3D dot is about 2.5mm high and when you stroke your hand over the print you can really feel the effect.
When looking it at certain angles because of the dots you get an amazing visual experience. The print comes in two styles, the red print on charcoal tees, and the white print on grey sweats and hoods. If you look at the abuze products they take a lot of care in the fine details such as the labels and even a label on the drawstring of the hood.
These products will be available soon from their online store and from there new high street store in shorditch. To find out more about abuze london you can check them out Here
Our brothers @ Trapstar gave a little insight into their store and there current lifestyle, showing there mix with the celebrities and how everyone wants a piece of Trapstar featuring such artists as Wiz Khalifa & Mac Miller. It seems like this will be a series of videos they will be uploading as it says in the title "Chronicals: Episode 1″…so all i can say is keep your eyes pealed!!
If you would like to get your hands on some Trapstar pieces click Here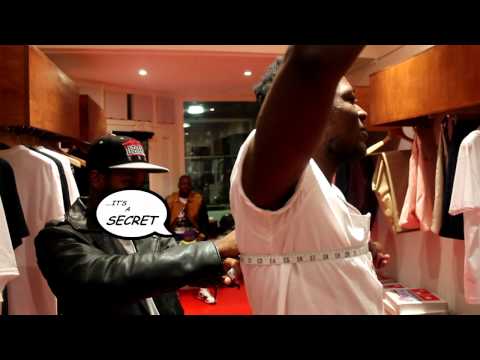 Just a quick update: New song from XO MAN "FOLLOW FASHION" Featuring all of our heavyweight brands we print for such as Trapstar, Benjart & Playdot Apparel. Featuring Trapstars "Trapstar London Signature Tee", Benjarts "Shattered Dreams" Crew Neck & Playdot Apparels Snap back & "Shield of Faith" print.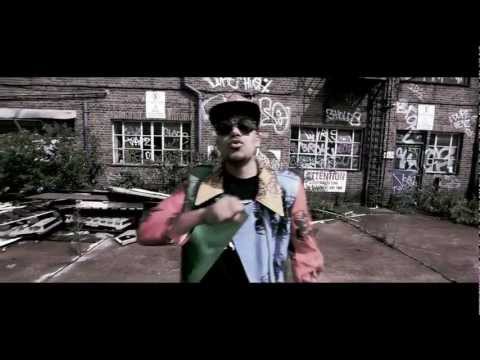 You can get the "Trapstar London Signature Tee" from Here
You can get the Benjarts "Shattered Dreams" Crew Neck from Here
You can get Playdot Apparels Snap back & "Shield of Faith" print from Here
One of our clients Playdot Apparel were being featured on the most recent episode of Repvdo: an upcoming music-video website for UK, unsigned hip-hop artists & London fashion.
Kenny, from Playdot Apparel gave a good insight to the brand and how they have been around for almost 4 years in the game. They also have an event this weekend at everybody's favourite G-shock east store were you will find all of their pieces + a new item which sadly….we cant show as it will spoil the surprise!
Been a while since we have updated our viewers with what we have printed recently, its because we have been so busy + other things to be revealed in the next few weeks which will be a big change for the company!
But here are some photos taken in the factory using a handy little software on an iPhone called Instagram.
Only a small section of screens in the factory, sometimes people don't believe how many we simply have, this section is just for one client…
Here is some use of Swarovski Crystals that we used in a clients clothing brand, they wanted to use the best materials so they didn't even look at "diamante stones" she wanted the best, and because of that her brand was featured in Vogue Magazine.
This is what everyone is raving about this year "vintage" everything fashion has been vintage crazy from denim jackets to snap backs, even t-shirts we print on the client want it vintage.
Use of the ink room, we have to mix loads of colours daily to get that exact pan tone colour the client requires….obviously it gets abit messy so this is the pile for cleaning, as you can see…there are alot of mixed colours! Also the vibe in printing recently is bright fluorescent colours ranging from the pinks to the lime greens as you can see below, note the cheeky global screen in the bottom left, we will be uploading photos of their brand soon to the blog of all the colourful prints they have been doing recently.