Get up to date with the latest news!
"Promo Video For Cochi Clothing". Cochi Clothing is a new brand we printed for, inspired by Japanese culture and mainstream brands such as Bape.
We actually processed this job a long time ago but we never got round to putting the photos online. The client wanted Polo's printed with embroidery on the sleeve and on the chest and for each item to be packed. However we advised on getting woven patches with heat backing applied to the garment rather then direct embroidery to the garment. This process gives the illusion of embroidery but the actual design itself comes alot more cleaner and is more visibly appealing.
When getting woven patches manufactured they are alot cheaper then doing direct to garment embroidery so it was a win win for the client as she had a much better looking final product + it was even cheaper then what she originally expected.
Woven patches can be applied to any material and also can be any size as you can see from our previous post from the ultimalt hats we done this process on 500 snap backs. However they do have to be ordered in batches so it is only worth while on orders above 100 units. If you would like to know more about woven patches simply drop us an email for more info.
Its been a while since the blog has been updated with what we have been up to, we recently done 500 snap back caps for "Ultimalt - A Non Alcoholic Malt Drink" for their company merchandise.
We got 500 woven patches made which can be applied to any type of fabric, we chose this option rather then embroidery as it is a cheaper option and a cleaner and more detailed process of getting a woven design.
You can check them out at http://www.ultimalt.com/
Check out what we recently printed for Trapstar, the Brum Goonies M40 has gone down a storm and the word is seriously spreading around the internet like wild fire!!
Another bold statement from Trapstar to the world that they are here to stay!
You can buy these products by clicking the link the the left<<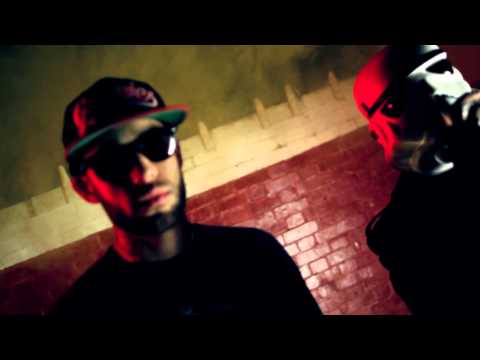 Cocoabella is one brand to watch, founded by Déolá Ònásanwó the brand is based on two core elements fashion and beauty. Focusing on majorly on particular garments of the highest quality.
For a brand who joined with us roughly about a year or so ago the brand has reached major heights in the fashion industry Inspired by African and Pop culture, the Cocoabella collection has featured in London Fashion Week, Clothes Show Live catwalk shows, as well as in prestigious editorial magazines, including British Vogue.
One of the flagship pieces for the brand is the Madge design which is screen printed ultra gloss ink lips and Swarovski Crystals (yes real Swarovski Crystals)based in the earrings.
You can check out all of the products we printed for Cocoabella @ cocoabella.co.uk/
So you want to get sweatshirts to go with your clothing order, but you just cant seem to find that fashion cut finish. Most people use Gildan Sweatshirts or Fruit of the loom however the cut of the garment simply isn't tailored for the fashion industry the hemmings are to small and tight and the yarn don't feel soft.
Now last year Continental was the main brand for supplying fashion sweatshirts as they was always compared to the quality of Nike and Adidas, good soft feel, heavy weighted and a range of colours, but as of September they discontinued making the sweatshirts and from September to mid April there was a gap. In the end they did return however with organic products and thinner materials, which several customers didnt accept.
Now we have found some of the old products here in deadstock and once there gone…they wont be coming back we also have them in all sizes at the moment but in the limited colours of Red, Light Heather Grey, and Blue. To buy the Continental Organic sweatshirts are £10.00 so we had to match the price. Feel free to call us at the factory to check the stock levels.
High build screen printing has been out of the urban clothing scene for quite some time now, maybe because it came out of fashion or maybe because many of the new brands didn't even know about it, who knows?
But it has made a comeback (within our company anyway) New Era recently started bringing it back with their prints in JD sports and they went down a treat, so many other brands now have jumped on the high build style to stand out from the crowd, and one of the new brands to join us @ Dy-mensionscreen is Global Sports.
When the team first stepped into our factory and saw the samples we had hanging they was like "THAT IS IT", they knew off the bat that doing a style of print which know one else does will really make them stand out from the other brands out there in the urban scene. The raised texture which we call "3D print" makes the design pop out and make you just want to feel the print.
You can check out all the products we print for Global Sports @ globalsportsus.com
So you want to buy some continental zipper hoods? Great, but why pay the single piece rate of £15.80 when you can buy it from us for only £13.00 saving £2.80.
We have all sizes available for immediate dispatch, there's also no minimum order so even if you want just one piece or if you want to mix & match it's not an issue. We also have stock of the now discontinued "Stereo Red" colourway, this item was a popular colourway from the collection and we are the only stockist left to have this item.